Liverpool have been made slight favorites to be top of the Premier League table for Christmas Day. If they beat a Cardiff side that could be minus a manager on Saturday and Arsenal do not beat Chelsea, they will reach the peak of the Premier League table and make Christmas just that tad bit sweeter for Kopites everywhere.
Liverpool fans are routinely mocked, not least among themselves, for proclaiming every season to be "our year" before a ball has been kicked but even the most delusional fan would have been hard-pressed to believe their team would be mounting a serious title challenge. However, it appears that after a pre-season that was dominated by the contract situation of a certain Luis Suarez they have slipped under the radar to emerge as genuine title contenders. So how seriously should we take Liverpool and their Premier League pursuit? Here are some of the reasons why Liverpool should not be written off by any means.
Luis Suarez
Without question, one of the reasons Liverpool should be taken seriously in their bid for Premier League glory is that they have Luis Suarez. A Luis Suarez that following a 10 match ban for a biting incident and a summer filled with controversy after he repeatedly sought a move away from Anfield has returned seemingly better and hungrier(sorry) than ever and is on current form the best player in the league.
With 17 goals – among them some of the best Anfield have ever seen – in only 11 games, he has already outscored the entire Tottenham squad along with 9 other clubs this season. Everything suddenly seems rosy for the Suarez and Liverpool relationship with manager Brendan Rodgers making him captain for the recent demolition of Spurs and proclaiming that the Uruguayan was the happiest he had ever been and believed that the club could match their star striker ambitions. No one can rule out a team with a fully fit and firing Luis Suarez.
Liverpool without Luis Suarez
Vital as Luis Suarez may be to any title aspirations, Liverpool have also proved time and time again that they are not reliant on any one player. A case in point being the 6-0 win away to Newcastle, the first game of Suarez's ban. In fact their form was so good towards the end of last season and the beginning of this one that there was a line of thought that Liverpool were a better team without their number 7. That has proven to be not true but it has given the chance for the other talent in the squad to prove their worth.
Daniel Sturridge was in the form of his life before his recent injury and has proven a shrewd signing. He produced on his own when leading the line and also complimented Suarez well on his return. His injury was a worry for Liverpool fans and a 3-1 loss away to Hull sparked fears that their season could be on a downward spiral and expose their lack of depth. The 3 comprehensive victories that followed put those fears to bed but it also showed how far Sturridge had come in the eyes of Liverpool fans that have very much warmed to the striker.
Steven Gerard's recent injury would have also put paid to any title hopes in a not so distant past. While the midfielder is not as influential on the field as he once was he is still a key part of the manager's plans playing in a more withdrawn Pirlo-like playmaker role. His leadership skills are also vital to a young Liverpool side and fans would have been worried about any dip in the teams form after he pulled his hamstring against West Ham.
However, who other than Jordan Henderson proved an able deputy in the recent demolition of Tottenham Hotspurs. One game does not make any player but Jordan Henderson has played in every Premier League game this year and has finally hit the form that tempted Liverpool into paying over £16 million for the midfielder with his performance at White Hart Lane being his most complete yet.
The performances from the likes of Sturridge and Henderson when called upon are just an example of the emerging talent in the Liverpool squad. Backed up by a solid goalkeeper in Mignolet and impressive defensive cover with the likes of Daniel Agger not getting a look in at the moment , Liverpool suddenly look like a stronger squad than they did at the start of the season and have proving that injury setbacks will not be detrimental to the team.
Brendan Rodgers
One of the reasons that the squad is proving so capable of stepping up when key players are out of action is the underlying philosophy that Brendan Rodgers has installed among his players. After the cringe-worthy documentary "Being Liverpool", many had written off Rodgers as all talk and questioned his desire to implement an attacking, possession based philosophy into the Liverpool players. Pundits and former players were of the belief that this has been a tradition for years.
Rodgers vision for Liverpool is now being realized and with the results speaking for themselves the manager has not had the need this season to defend his approach with frivolous quotes like last season when he stated "I've always worked along the statistic, that if you can dominate the game with the ball you have a 79% chance of winning a game of football".
Rodgers has eased off on the all-out possession approach and while it is still a big factor in how Liverpool play, there is now an end result more often than not and only Manchester City have scored more goals than them this season. Liverpool have also never lost two Premier League games in a row during Rodgers' time at the club – again showing that the manager is capable of adapting and rectifying mistakes.
While there have some questionable signings such as the likes Borini, the fact that they are of a younger age category means time is on their side and if they still don't work out the resale value should still be reasonable. The signings of Sturridge and Coutinho , whether they were solely down to Rodgers or not , have proven to be shrewd and it is clear Liverpool are becoming more strategic in their approach to the transfer market. After the £54 million spend on Andy Carroll and Stewart Downing this approach was certainly needed.
Their Competitors
While this piece is dedicated to reasoning why Liverpool are contenders for the League this year, there are of course plenty of reasons why they are not. However this can be applied to all the top teams in this year's Premier League which has been the most volatile yet.
Manchester City are dominant at home and are the favourites but they have yet to sort out their away form and with Aguero out for a period of time there are not certainties by any means. Chelsea are yet to take off under Jose Mourinho and have been inconsistent in the league. Not so long ago Arsenal were said to be Liverpool's main obstacle to gaining Champions League qualification so they are not leagues apart even if the Gunners comprehensively outplayed them in their recent fixture.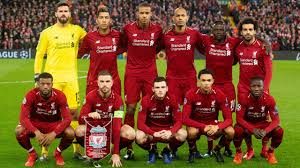 are a shadow of the team that ran away with the title last year and Tottenham are in turmoil after sacking Andre Villas Boas.
The Premier League is the most open it has ever been since its inceptions and is clearly up for grabs. A spate of new managers at other clubs means the like of Liverpool and Arsenal are benefiting from stability and do not have to make use of the oft quoted "team in transition" excuse. An extra advantage for Liverpool however is that they have no European football to contend with this year which might prove to be a telling when May draws near. Due to the external factors at the competing clubs and the clear improvement the Liverpool side have shown this year, it is time to start taking Brendan Rodgers' side seriously.