Ian Holloway certainly adds a lot of colour to the Premier League and this week has been no exception. First of all Holloway created some headlines for himself, when he made 10 changes for the squad to face Aston Villa. In actual fact Blackpool put up a good performance and was unlucky to lose out by three goals to two. For the next game Holloway made 11 changes and Blackpool fought out an entertaining 0-0 draw with West Ham. Holloway feels he should be able to manage his team how he likes and even threatened to quit if he was to be fined.
Last season Wolves were fined after making mass changes to their line-up for a game against Manchester United. The same fate could become of Blackpool, but Holloway has since retracted his threat to quit and wants to be able to get on with the job.
It's understandable the Premier League is keen for teams to be as strong as possible for the games. However, do they really have any right to dictate what counts as a weakened line-up? On the other hand perhaps clubs should take a more sensible approach to resting players. Most teams have maybe three or four players they regard as crucial, so maybe resting these players is more sensible than the entire team. It's also important that the entire 25 man squad gets some game time. We certainly don't want to get into a situation where teams are afraid to make changes, because they may get fined. It's a long hard season and players will need to be rested at certain times. There is no point having a 25 man squad if you're only really allowed to use 17 or 18 players.
I also hope that these rules on squad selection apply to the whole of the Premier League and not just the perceived smaller clubs like Blackpool and Wolves. For instance what will happen when Manchester United make mass changes, will they also be fined? I hope they will, but suspect they won't. Also what about when they play a youth team in a League or FA Cup game, can they be fined for this?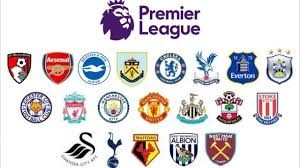 Overall what we need is clarification. At the moment there doesn't appear to be clear rule in this area. If the Premier League decides that 10 unforced changes results in an automatic fine, then teams simply won't do it.